Edgewater growth continues apace with latest acquisition and new appointment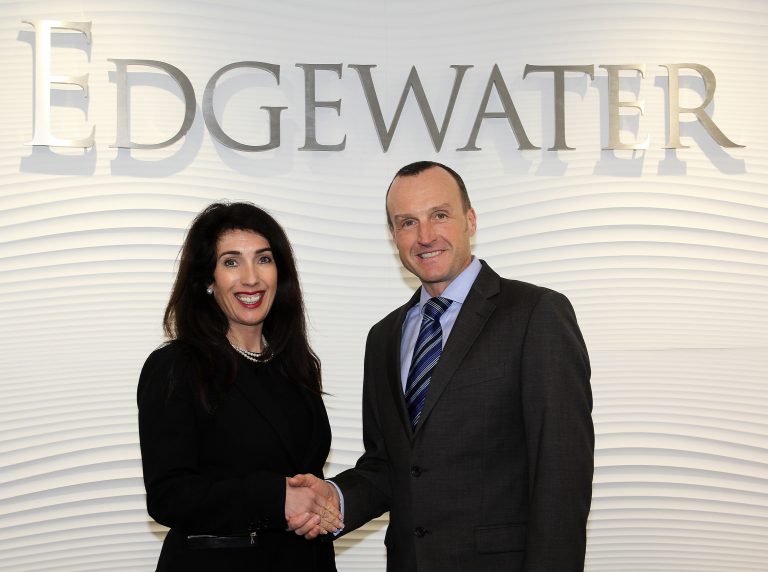 Edgewater Associates Limited (Edgewater) has become the Isle of Man's largest independent financial adviser after acquiring the Lasenby Knox financial advice business from Knox Financial Services Limited.
The acquisition will bring 150 additional clients to Edgewater and follows the earlier acquisition, announced in December 2016, of some 4,500 clients from MBL and MBL Financial.
Edgewater has also announced the appointment of Senior Financial Consultant Paul Warburton, the latest of seven new members to join the Edgewater team in the past three months. Previously employed as Head of Investments with a local investment firm – and well-known on the Island as Associate Director at Coutts Isle of Man for 14 years – Paul is a Chartered Fellow of the Chartered Institute for Securities & Investment (CISI). With over 30 years' experience in investment and banking, his extensive professional expertise will be of great benefit and value to Edgewater's clients.
Commenting on the news, Edgewater Managing Director Sandra Cardwell noted: "We have seen considerable expansion across our business over recent months to meet our goal of ensuring the Island's residents benefit from a holistic and first-class advice service.
"All the team at Edgewater pride themselves in giving clients the most appropriate advice for their individual situations, no matter whether they are private clients protecting their assets and saving for the future, or corporate entities investing in their employees' well-being."
Welcoming Paul Warburton to the team, she added: "Paul is a complimentary fit for Edgewater with his background in constructing bespoke solutions to meet the needs of clients. His integrity and dedication in achieving the right results for all aligns perfectly with our mission to shape our clients' financial future. "